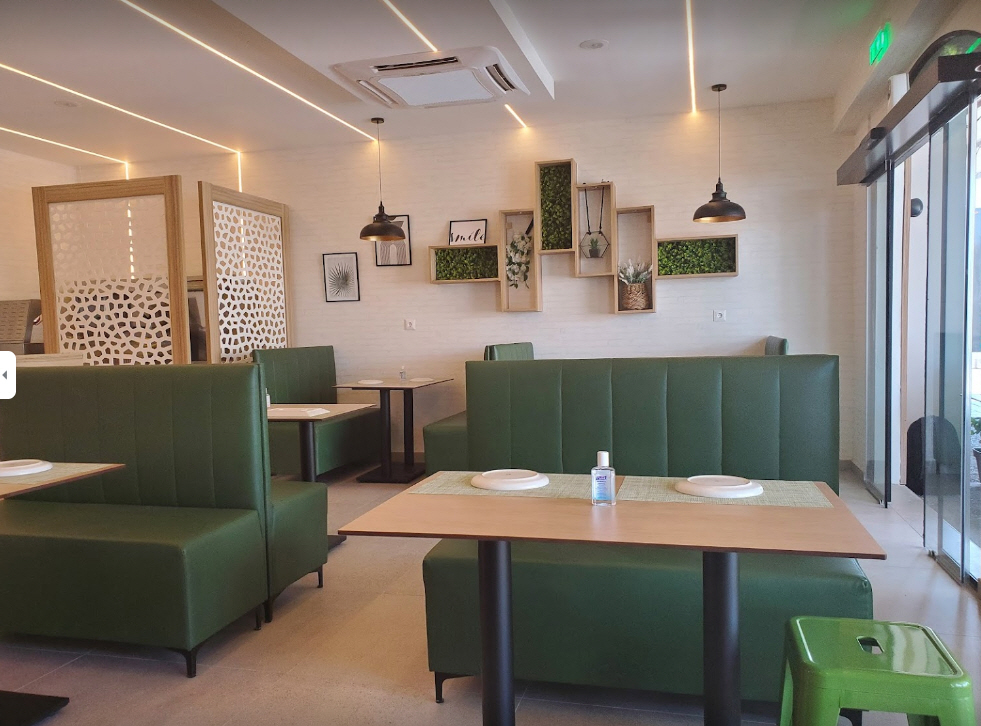 The desire of the owner of the Veganissimo restaurant, as a vegan himself, is to offer vegan flavors and pleasures to the visitors of Santorini due to the limited existing options.
On the main street in Fira, our vegan friends can visit us to enjoy our delicious recipes and be surprised by what they knew until now about the vegan diet.
Strict criteria our suppliers, with fresh, local Santorini products that help us serve high quality delicious food.
We want to offer something special, that's why in our kitchen all the preparations we create are handmade. Our guests can try our traditional handmade phyllo pies (grandmother's pies) that we miss so much.
A basic condition for the owner is the courtesy and prompt service of the guests that characterizes our staff.
Respecting all taste preferences, our restaurant provides the possibility for groups of vegans and non-vegans to enjoy their holidays together at all times by dining in the same restaurant since we can cover all tastes.
The founders of the restaurant can guarantee that a single test will be enough to take you on a unique journey of flavors.
We are pleased to announce the new renewed Menu of our Restaurant with Mediterranean Flavors for all tastes.
Always guided by the high quality of ingredients, the excellent service and the most competitive prices on the market, we invite you to get to know us.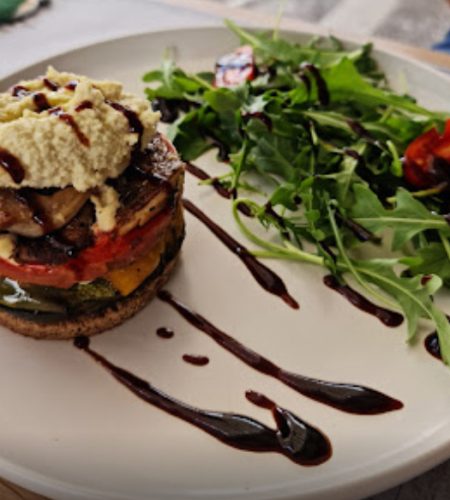 Excellent vegetarian restaurant, very beautiful decoration, amazing dishes and very friendly staff! I highly recommend it even if you are not vegan/vegetarian!